OUR
PARTNERS

ACS Inc. is a leading source of technical solutions for businesses of all sizes, shapes and structures. We're here to take your company where it really wants to go…the future.
ACS Inc. gets right to the core of your network problems, right to the heart of all that may inhibit your company's growth. With their approach to integrating technology they'll provide network support in sync with your company's strategic direction.
Website : www.acs.bb

The Barbados Information and Communications Professionals Association (BIPA) is the island's foremost professional membership organisation for individuals and corporations whose primary focus is the expansion and development of ICT opportunities in Barbados and the Caribbean region.   
BIPA is dedicated to providing its members with a forum in and through which they can exchange industry information, network with other members of the ICT sector, undertake advocacy activities on behalf of industry interests, and collaborate with each other to extend the scale and scope of services accessible through the Barbadian and Caribbean ICT sectors.
Website : www.barbadosict.org

Calix platforms enable communications service providers to transform every aspect of their business. Armed with their ground-breaking intelligent software platforms and cloud analytics, Calix's customers can transform and optimize their business models, rapidly deploy new services at DevOps speed, and make the promise and opportunity of the smart home and business a reality.

The Caribbean Association of National Telecommunications Organizations or CANTO consists of a general assembly, a board of directors, and a Secretariat, headed by a Secretary General who is supported by an Operations & Human Resource Manager, Finance & Administration Manager and a Service Development Manager.
CANTO has an array of services specially designed with our members in mind. CANTO continues to develop and remodel its service portfolio to reflect the changing needs of its members.
Website : www.canto.org

Cizmic helps its clients to maximize value on business opportunities, acquisition and sales. Cizmic uses a comprehensive process that commences with a multi-tiered assessment of valuation and fairness opinions and sometimes concludes with contract negotiation. Their services include the performance of a value assessment, creation of the electronic data room, preparing investor/prospect package, conducting investor road shows to showcase the opportunities and assisting in transaction negotiation
Cenerva is a specialist telecommunications consultancy. They help clients address the challenges of the digital economy. They do this by providing consultancy, training and helpdesk services in five main areas: Governments and regulators, Telecommunications operators, Emerging markets, Strategic support and Switching and number portability.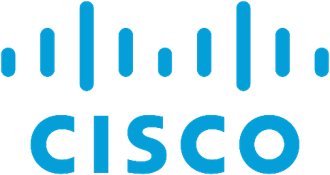 CISCO SYSTEMS INC. IS THE WORLDWIDE LEADER in networking for the Internet.
Cisco's networking solutions connect people, computing devices and computer networks, allowing people to access or transfer information without regard to differences in time, place or type of computer system.
If anyone can lay claim to a 'heritage' in an industry as young as global networking, then it is Cisco.

Technology can connect us, empower us, and drive us. Cisco Meraki, believes that by simplifying powerful technology, they can free passionate people to focus on their mission and reach groups previously left in the darkness.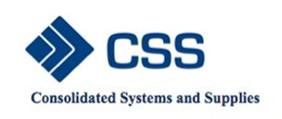 Consolidated Systems and Supplies (CSS) is a leading partner in designing, building and maintaining safety, security and intelligent building infrastructure. From adding single functions to established infrastructures, to managing the design and installation of complex networks, CSS seeks the optimal solution to any challenge.

GVIC is a specialized international consulting firm advising clients on telecommunications infrastructure investment, regulation, privatization, finance and training. They also advise governments on national health and education infrastructure projects.

Infrascale provides enterprise-grade disaster recovery, business continuity and DRaaS solutions that offer rapid fail-over of virtual and physical servers and applications to a DR appliance, with the flexibility to boot from the appliance or the cloud – it's DR, your way. Northpoint also partners with Infrascale to provide Northpoint's Data Protection Cloud service for file and data backup and restore. Northpoint's DPC service also offers file anomaly detection and ransomware protection!

NetBrains is a professional services organization focused on helping business understand and solve their technology challenges. NetBrains specializes in software engineering, network and system architecture/management, technology strategy management, and dynamic/interactive media.
Website : www.netbrains.com

Nutanix Enterprise Cloud combines the agility and simplicity of the public cloud, with the security and control you need in a private cloud. Built on the industry's leading hyperconverged infrastructure (HCI) technology, it integrates compute, storage, virtualization and networking in a full-stack solution that runs nearly any application.

SaskTel is Saskatchewan's leading Information and Communications Technology (ICT) provider. Clients can go to them when they need a new phone, lightning fast Internet, or TV. Just go to SaskTel when your business needs communication solutions, to reach more customers and help your employees be more efficient. But that's not the whole story.

Since their founding in 1999, SolarWinds' (NYSE: SWI) mission has been to provide purpose-built products that are designed to make IT professionals' jobs easier. We offer value-driven products and tools that solve a broad range of IT management challenges – whether those challenges are related to networks, servers, applications, storage or virtualization.
The company was built by network and systems engineers who know what it takes to manage today's dynamic IT environments. They combined this expertise with a deep connection to the IT community to create IT management products that are effective, accessible and easy to use.
Website : www.solarwinds.com